LPEA Long-Term Strategies Sub-Committee Meeting
2018 Long-Term Strategies Sub-Committee Meeting Agendas
2018 Long-Term Strategies Sub-Committee Meeting Minutes
May 3rd, Long-Term Strategies Sub-Committee Meeting Minutes
LTSC Presentation to the Board of Directors (PDF file)
The LPEA Board of Directors, at its regularly scheduled meeting today (Feb. 21, 2018), approved continuation of the Long-term Strategies Committee, consistent with the Statement of Functions and Task List developed by the subcommittee over the past month.
The subcommittee was established during the January Board meeting, with Director Dan Huntington (District 2) tasked to head up the newly-developed entity, including Directors Guinn Unger (District 4), Britt Bassett (District 3) and Bob Lynch (District 1). The committee has returned to the full Board with a vision and mission for the Long-term Strategies Committee. Those are:
Vision: This committee will produce a report that will examine LPEA's financial and operational future based on several possible energy supply and distribution scenarios.
Mission: To identify several possible energy scenarios and emerging trends that LPEA could pursue over the next 15 years.  To provide organized prediction methodologies to illustrate how LPEA's financial and operational future might look under each of them.
District 1 - Archuleta County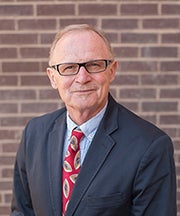 Director Bob Lynch
970.749.4957
District 2 - South and West La Plata County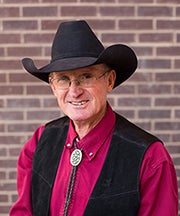 Director Dan Huntington
970.749.8612
District 3 - City of Durango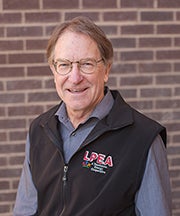 Director Britt Bassett
970.946.6532
District 4 - North and East La Plata County
Director Guinn Unger
936.757.1957
LPEA's staff, on behalf of the committee will compile existing data, examining trends in the areas of Load Forecast (commercial and member electricity requirements now and into the future); Current Supplier (rate projection, generation mix and all contractual involvements with wholesale power supplier Tri-State Generation and Transmission); Government Regulations (potential regulations and legislation that will affect the energy industry); Net Metering (forecasting growth of local renewable systems interconnected with LPEA's system); Wholesale Marketplace (the overall generation market); Electric Vehicles (growth, load and availability of charging stations); Energy Storage (battery back-up technology to support renewable generation); Distributed Generation (economic development and transmission impacts as well as potential regulations); and Micro-grid and Self-generation (the possibility of LPEA's commercial self-generation, also with an eye for the City of Durango's Franchise Agreement expiration in 2032).
The full Board of Directors requires that for all scenarios, the committee must present a list of implications and effects (both positive and negative) for LPEA and its members. These implications could include possible risks, costs, benefits and legal and contractual obligations, as well as likely outcomes.
The committee does not have the authority to bind LPEA or commit LPEA to any course of action. Any vote or decision taken by the committee in fulfilling its duties and responsibilities shall only be for the purposes of fulfilling the assigned actions of the committee.