On May 16th 2020, the results of the LPEA 2020 director election were announced at the partial, virtual annual meeting. The official election results announcement can be found HERE.
Candidate Campaign Finance Reports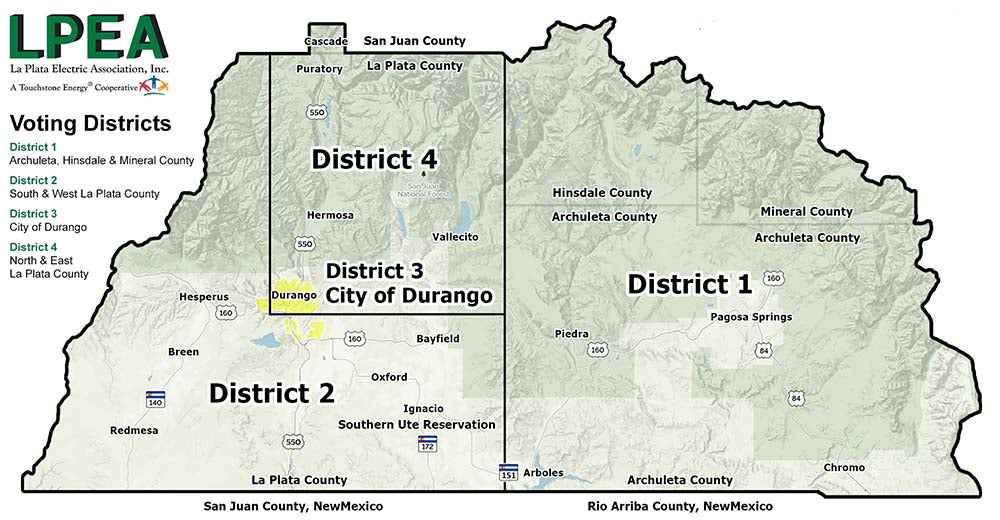 As per LPEA bylaws, one-third of the directors' seats are up for election annually, one in each of LPEA's four districts. Candidates are required to be members in good standing and permanent residents of the district they seek to represent and cannot work for a competing enterprise or supplier of the cooperative, plus not be employed or have a spouse or child employed by the cooperative in any position. A complete list of director qualifications can be reviewed in LPEA's bylaws (https://lpea.coop/bylaws).
Complete Board Director Candidate Material Packet
Individual Board Director Candidate Materials (PDF files)
Submitted election petitions must contain at least 15 signatures from co-op members in a candidate's district.